Discussion Starter
·
#1
·
All ye '06 FJR1300 owners who are sick and tired of having to re-adjust the screen position every time the engine is switched off rejoice. I have just worked out which connector you need to unplug in order to disable the screen auto-retract "feature"
Below are some key pictures, more are available at this link:
http://s17.photobucket.com/albums/b87/klauzja/FJR Pics/Screen Autoretract Farkle/?sc=3
Working off of Warchild's original farkle I used trial and error to identify the correct connector, as seen in the pictures. The pre 2006 Windscreen farkle can be found on
http://www.fjrtech.com/getdbitem.cfm?item=12
if you want some background.
However on the '06 model the wiring is somewhat different, and it is in fact easier to reach the necessary connector, since you don't need to pull apart the instrument panel.
To gain access to the connector on the '06 FJR you'll still need to remove panels C & D as illustrated on Warchild's website:
http://www.fjrtech.com/getdbitem.cfm?item=7
.
The '06 FJR comes with headlight adjustment knobs, which you will need to disconnect before you can remove Panel C. These look/are very similar to the old speedometer cables so the removal (and eventual re-installation) procedures used for disconnecting an older style speedo cable will work for the '06 FJR headlight adjustment knobs. Basically when re-installing these make sure that the square channel cable is correctly seated in the back of the knob before attempting to tighten the retaining nut/cap. To check that the cable is correctly seated try turning the headlight adjustment knob there should be noticeable amount of resistance, i.e. if the knob turns very freely double check the cable fitting.
The auto-retract connector is located just under the digital display unit.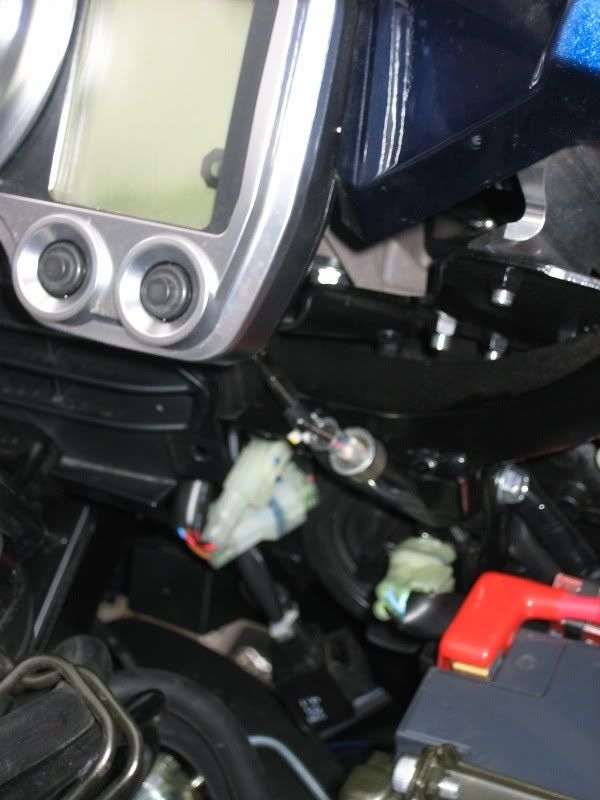 and is right next to a bigger (multi-wire) connector.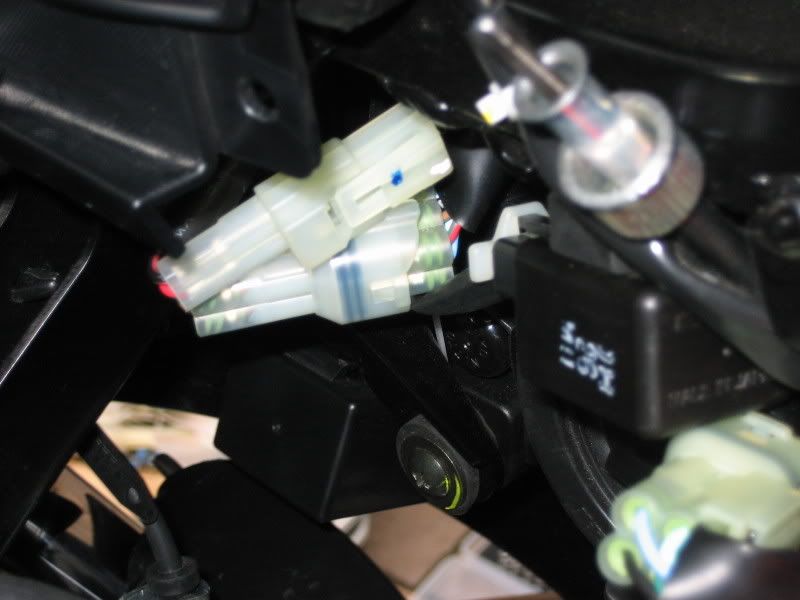 It consists of two wires,
Back with Red stripe
and
Red with Grey stripe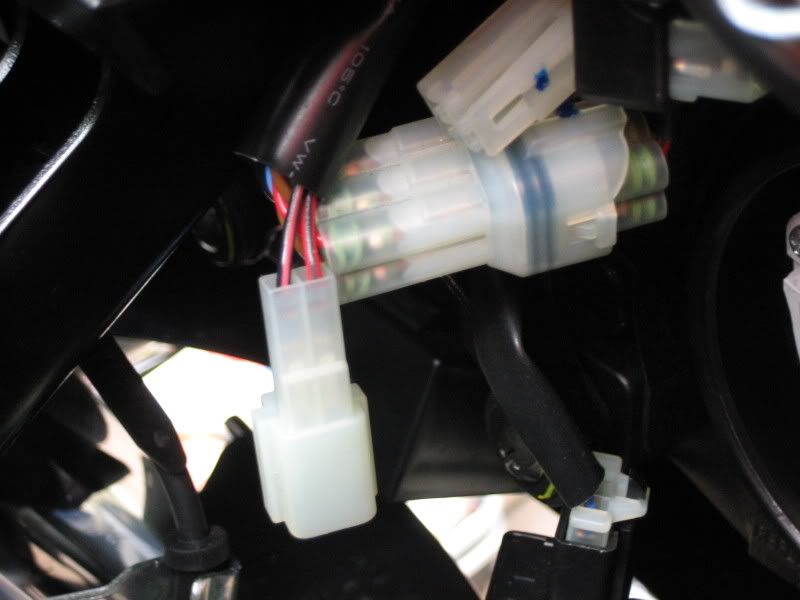 Simply unplug the connector and verify that the screen remains in its set position after the ignition is turned off.
I just taped up both ends of the unplugged connector (not shown here) to ensure that it would not short out at some time in the future and pushed both halves back up under the dash. As some other FJR owners have suggested/done these wires could be utilized as control wiring for other accessories driven gadgets…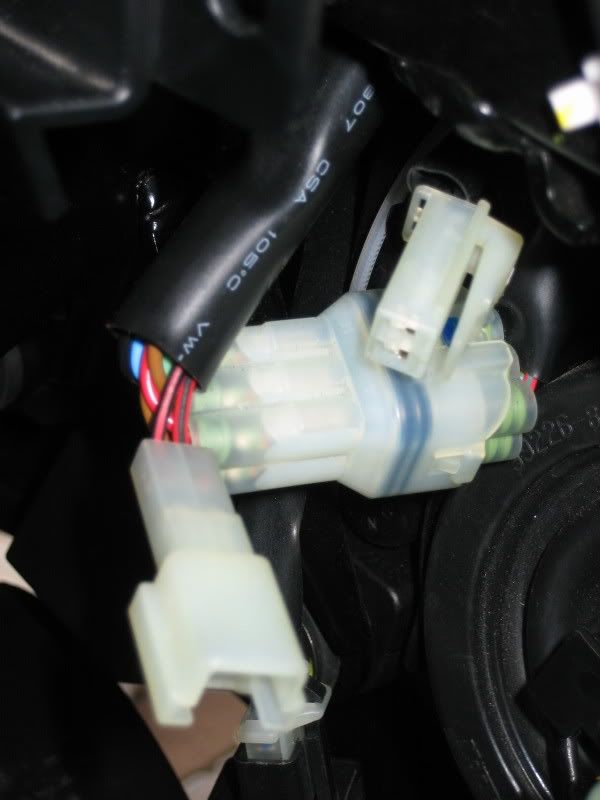 Enjoy, I love it