Hello,
Decided I'd post up some pictures of the finished product as I haven't seen many topics about it. My old mirrors were UV damaged as the previous owner had left the bike outside all the time.
The mirrors are OEM cerulean silver from a 2006-2007 electric shift FJR which had the same paint as the 2004.
It was a simple remove and swap with the exception of having to remove some CalSci windscreen material with a dremel tool due to clearance issues.
Comparison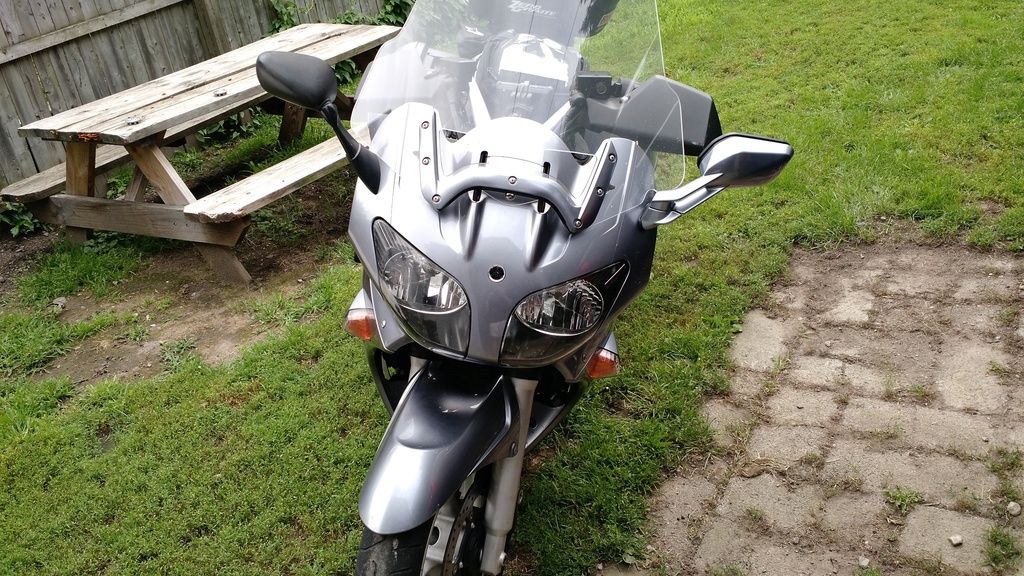 Where I needed to use the Dremel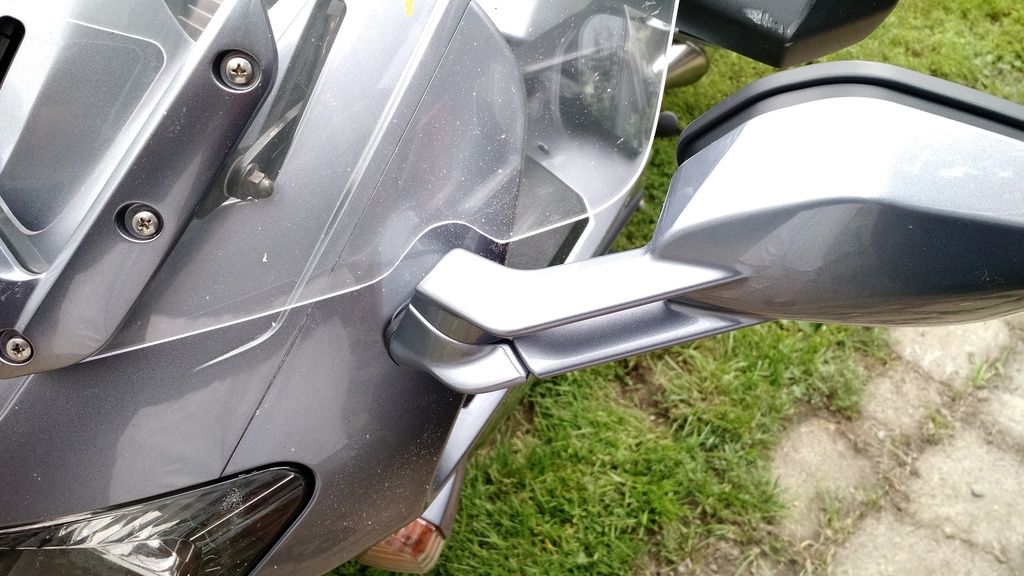 Looks good to me! I can see fine behind me with stock length (not sure how some people can't...the mirrors swivel on the stalk for those that didn't know
). Stock/FZ1 mirrors leave something to be desired in the looks department. I guess they wouldn't be so bad if the bike paint was black, too.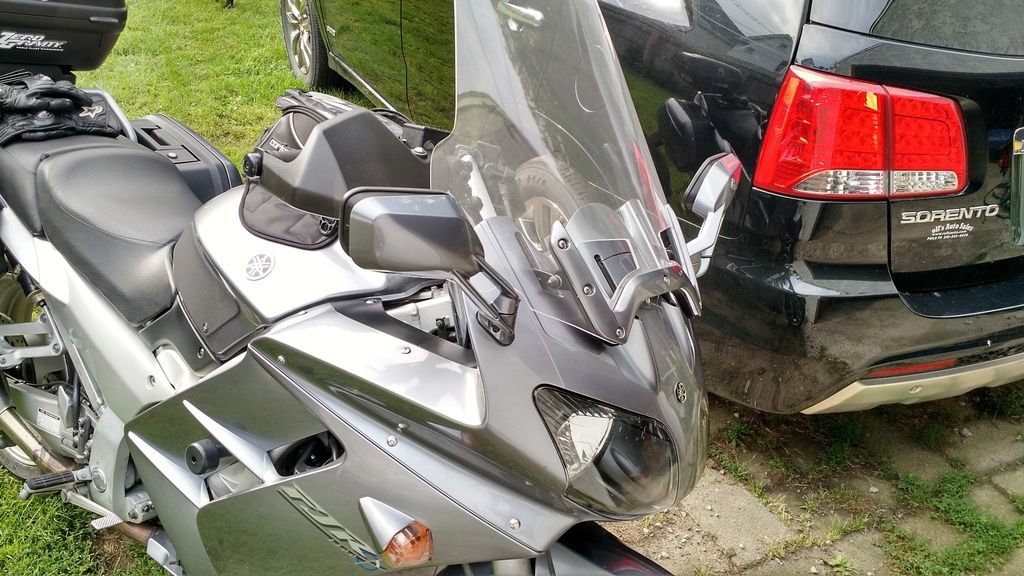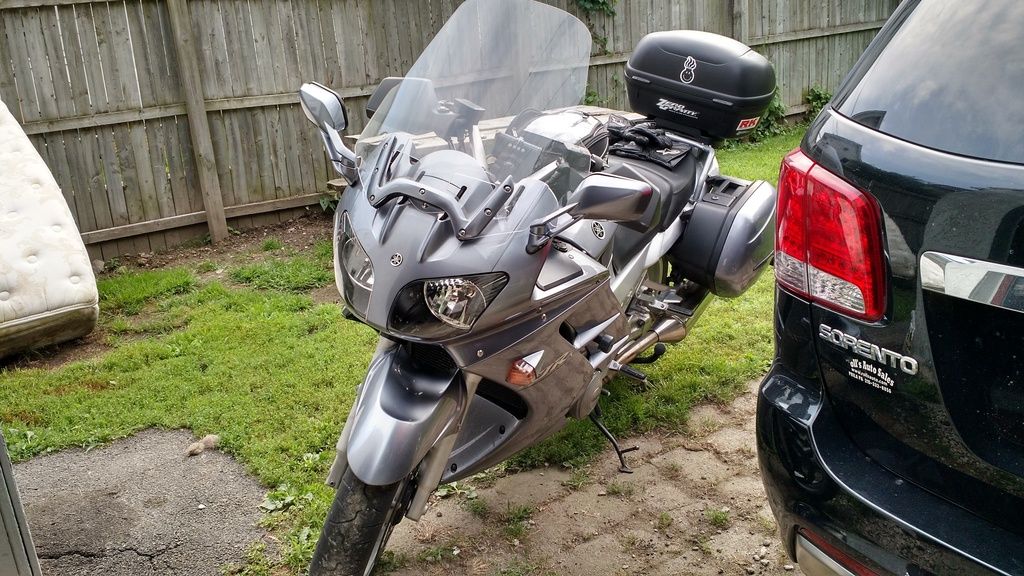 One thing I've noticed is that the newer mirrors are significantly heavier than the Gen I.