Junior Member
Training wheels fitted!
Join Date: Jul 2020
Posts: 3
Musical Motorcycles
---
Greetings from Gig Harbor Washington. This would be my second FJR. I also had a 2007 which I kept for seven years. This led to the purchase of a 2014 BMW K1600GT. Looked at it for at least a year before I finally rode it. Was trying to justify the purchase price. It was a wonderful bike, the motor was amazing. The upkeep was the issue, especially when the first valve inspection came up. Traded this for a KTM 1290 GT. Not a very wise choice. Next was a concours 14. I just didnít ever seem to get comfortable on this bike. Spent lots of money on seats to no avail. I just didnít like the downhill slope on the factory seat. Sold the bike and started looking again. Checked out the Ninja 1000SX. Way too cramped. The Versys 1000 frankly didnít want an adventure type motorcycle. So back to the FJR. Will likely look into some bar risers, taller windshield. Iím so glad to have another motorcycle with cruise control. Hope to keep this one for another seven years.
Lol most motorcyclists either dont keep em or dont ride em. Rare is the guy that keeps the same bike for a long period of time and puts lots of miles on it.

My nephew has bought 3 used bikes this summer. None had over 4000 miles on them in 4 years. Of course he didnt keep 2 of them long himself and who knows how long he will keep the latest one lol
---
SW Ohio
2018 Yamaha FJR 1300A
2014 Honda CB1100 DLX

It doesn't matter what I ride, where I ride, how fast I ride, or how far I ride... it only matters THAT I RIDE...EVERY DAY. "Ferret"
Member
Trainee Sport Tourer
Join Date: Feb 2020
Location: Lancaster NY/Zephyrills FL
Posts: 94
Welcome first off. I'm on my 2d FJR in 3 months, red 14 ES which soon will be on its way to Seattle & 19A which will replace it. Everytime I change a bike I'm ready to look into the next one. Cruise control really a great feature fo sho.
Must be nice.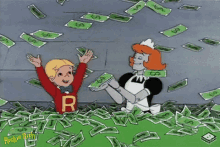 ---
Ridden wet. Put up hard.

To view links or images in signatures your post count must be 10 or greater. You currently have 0 posts.

Senior Member
Farkle Trainee
Join Date: Nov 2016
Location: St. Louis, MO
Posts: 208
I have 3 bikes for me yet the only one I ever want to ride is the FJR. I have had 2 BMW's that I really loved but when it came to retirement time the fact that I could not do much work on them myself it was time to sell and get my 1st FJR. I can still wrench on it with minimal tools and it is not hard on the eyes no looking back or regrets.
---
Real Name - Bobby
2001 ZRX1200
2008 ZX14
2015 FJR1300A
2015 Vulcan S (Wife)
I think weíre all a bit like that. I just sold a wonderful Multistrada and bought 2 used KTMs. Not sure why I did it. Iím still wondering why I sold my Ď14 FJR and Iím too stubborn to buy another, so far. It would have to be an ES so I could justify the upgrade over the A I had. What didnít you like about the Super Duke GT?
---
The resident KTM owner.

Ď14 FJR (sold)
Ď13 990 SMT
Ď15 1290 Super Adventure T
Junior Member
Training wheels fitted!
Join Date: Jul 2020
Posts: 3
Storage capacity in side bags and a not a lot of wind protection. What I liked weight and the motor. It was scary fast in the upper two power modes. I just figured that the longer I kept it. The performance awards from law enforcement would pile up. I was able to sell it, pay cash for the Concours and still have 500 dollars left. It was an interesting experiment.