JT, I can show you what I am doing as well if you are interested.
---
2014 FJR1300 Metallic Red
2005 Goldwing- sold
2003 Goldwing- sold
2005 Shadow- sold
2006 Burgman 650- sold
1998 ST1100-Sold
Junior Member
Training wheels fitted!
Join Date: May 2020
Posts: 5
Quote:
As MCL seems to be out of business.
Looking for some passenger peg lowering brackets so the wife can ride with me more comfortably.
Anyone order,ed installed and used these German-made Bruudtcnc passenger peg lowering brackets?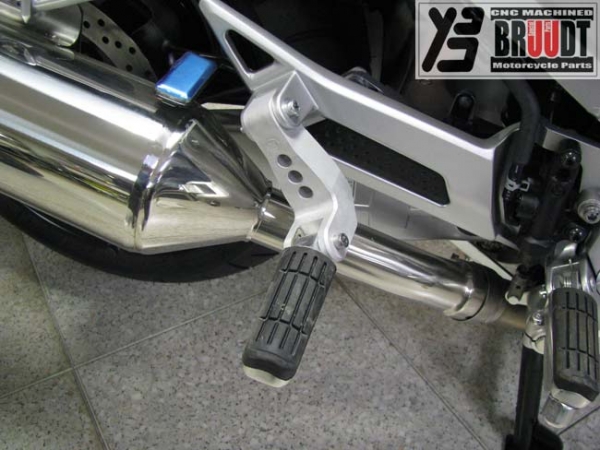 How was the fitment?
Did passengers like?
Would like to know the general turnaround time too.
I ordered the pegs from Bruudt as well. It took roughly a month but coming from Germany I wasn't surprised. He noted on his site that they don't work on the 2016 FJR, but I have a 2016 and they worked for me. My wife hated the seat and seating position, but with these she's much happier. I was initially concerned that it would affect the center stand or that it would put her feet too close to mine or that it would put her feet too close to the exhaust, but none of those proved to be an issue.