SOLD-Gen1 Beowulf Radiator Cover Unused!
---
As the title says i sell this stainless steel radiator cover.Was a special order in Beowulf,without a logo on..I didn't like the logo..
I installed it for minutes in the bike and then i decided that i didn't want it.
It is brand new and i sell it for 55 Euros shipped in European Union,or for $70 shipped in U.S.A.
PayPal accepted.
Here is installed in the bike: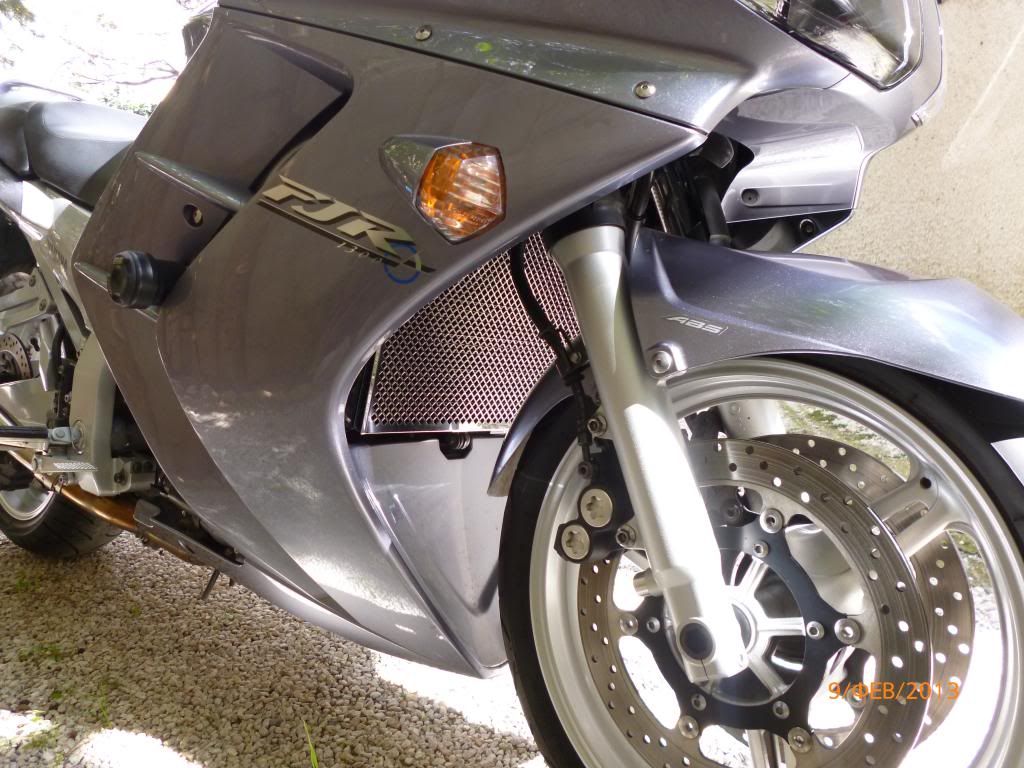 ---
2003/ABS FJR
XTZ 750 Super Tenere
---
Last edited by Mihalis fjr; 02-07-2014 at

02:17 PM

.
Senior Member
Farkle Trainee
Join Date: Oct 2012
Location: North Essex
Posts: 150
If that €55 includes UK the pm me your PayPal and I will send the funds
---
He who dies with the most toys wins

Fancy touring Portugal? this is the perfect base with secure bike parking


To view links or images in signatures your post count must be 10 or greater. You currently have 0 posts.

PM.Sent.Please check your messages.
---
2003/ABS FJR
XTZ 750 Super Tenere
Sold!
---
2003/ABS FJR
XTZ 750 Super Tenere
Junior Member
Training wheels fitted!
Join Date: Jun 2019
Posts: 1
still for sale?
---
Hi, i am robert, is the fjr guard still for sale?
Hi Robert,as i wrote above it sold at 2014...Thanks.
---
2003/ABS FJR
XTZ 750 Super Tenere