Senior Member
Farkle Trainee
Join Date: Aug 2017
Location: Sherwood Park, Alberta, Canada
Posts: 145
Unless money is a complete non-issue, thereís little benefit to the change...the LED lighting is the only real improvement of some worth (IMO). Otherwise, 5 speed vs 6 speed, comes down to preference, and there are probably more or less equal advocates on both sides. At 2500 km on a 2013, itís throwing away money to swap out for a 2019 or 2020, IMO.
Unload it to someone who will use it. Buy a convertible because you clearly don't use the bike enough to justify it.
---
Ridden wet. Put up hard.

To view links or images in signatures your post count must be 10 or greater. You currently have 0 posts.

Hmmmm.... Miata? (I'm not a fan).
---
Ray
Keep yer stick on the ice....
2014 FJR1300A - Root Beer (sold)
2009 CBF1000A - Sienna Red
1999 VFR800Fi - Pearl Shining Yellow
Please tell us what your other bikes are that youíve only 2500km on the Ď13. If you like having the FJR in the garage I would hang onto the Ď13. Doesnít seem like you ride it enough to need a new bike or benefit from any of the upgrades. All that said if you want a new bike and itís not going to take food off the table then as they say life is short go for it.

I have a Ď14a and have ridden the newer 6 speed ES model. I liked the features of the new bike but not so much that I wanted to trade the Ď14 for one. I put about 15,000 miles a year on my FJR but I put about the same or more on my Multistrada. Thatís why Iím so curious as to what your other bikes are that the FJR never gets ridden.
---
The resident KTM owner.

Ď14 FJR (sold)
Ď13 990 SMT
Ď15 1290 Super Adventure T
Senior Member
FJR Top Gun
Join Date: Apr 2015
Location: West Central, NJ
Posts: 1,367
Quote: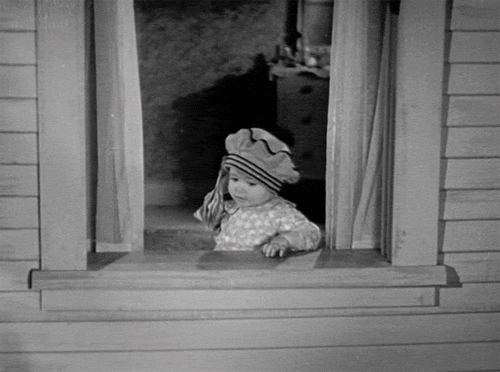 I still say go for it, heck, why not!!!!
---
- Jim,

2014 GenIII RED ES
2002 RED VTX1800c, she is STILL sweet!
Iíve had the gen III and now have a gen IV. The LED lighting makes a big difference. But that was easily addressed with the 2014 that I had. If I were in a 2013, I might have the ecu flashed to increase the max cruise control speed. The current version six speed transmission lowers rpms and vibes at highway cruising speed noticeably, but does not increase mileage or top speed.

The 2013 is all the bike you really need. Great bike, great features.
---
No commercials. No dictators.

To view links or images in signatures your post count must be 10 or greater. You currently have 0 posts.



To view links or images in signatures your post count must be 10 or greater. You currently have 0 posts.


2018 FJR1300ES Stealth Model

IBA# 69560
Thanks everyone for an input.

Do I need update to 2020 model? Absolutely not.

Do I want upgrade? Well, I think everyone likes new toys. Only downsize what I see from the new inventory is, there is no color selection on 2020 model. Only available in dark grey metallic.

I will shop around and see what i can get on trade. If they offer acceptable numbers than I will consider to trade in. If they give me low ball offer based on the blue book, than I will keep it and add exhaust and corbin seat.

Time will show.

Thanks everyone.
Senior Member
High-G FJR Junkie!
Join Date: Dec 2013
Location: Little Rock, Arkansas
Posts: 2,089
Try to sell the '13 first. As low mileage as you say it is and as clean as you say it is it should bring a premium. Then make a cash deal on the 2020. Unless, of course, you really do have more money than you need
But truthfully, I've never seen the point in spending thousands of dollars to upgrade to something that's not that much different. How many thousands are you willing to throw at the few differences between the two bikes?
---
Just keepin' up with traffic, Officer.

'13 FJR1300
'99 ZRX1100
Junior Member
Trainee Sport Tourer
Join Date: Apr 2019
Posts: 29
Youíre only supposed to go 80mph in 5th gear? Hmmm....I must be doing something wrong because thatís about when I shift in 4th. Just saying....
---
2015 Yamaha FJR